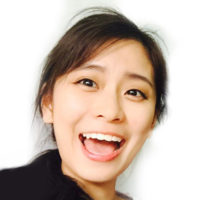 Jolene Bay
" I have been studying with Teacher Young for close to 2 years now. She is one of the best teachers I've met in general. Not only is she extremely engaging, she is so passionate about what she teaches. She makes extra effort to teach us cute and easy ways to better memorize things, using mnemonic phrases, songs, videos and pictures. She also constantly teaches us about Korean culture, intertwining all these during the fun lesson!
I look forward to class every single week and my Korean skills have skyrocketed since I've attended onlyou. Learning online and learning at a school is a COMPLETELY different experience. Having tried both, I really REALLY recommend attending onlyou.
If you are a working adult or student, you will definitely enjoy studying at onlyou. After a long day of work/school, coming to onlyou has never been dreadful and it is such a stress reliever. It is often times the highlight of my week! The pace of the lessons is suited specially for the busy bee at work/school, with each lesson really really emphasizing on long term retention rather than just plopping the knowledge and moving on.
For the price and location, it is super convenient and very affordable. Really one of the best decisions I have made in the last 2 years. I am so grateful for Teacher Young and the school and I highly highly recommend them!! "