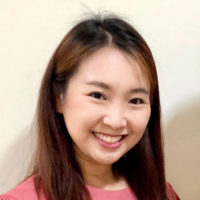 Guilian Hap
" I have been learning the Korean language at ONLYOU Korean School for the past 8 months, from Foundation class to Beginner Levels 1 & 2. Before I started taking up the new language, I was overwhelmed by the different language schools I could choose from. I even went for trial lessons at different schools, including ONLYOU Korean School. Finally, I chose ONLYOU because it gave me very homely and cosy vibes due to the friendly teachers and small class size. Also, it is conveniently located near Beauty World MRT station, which is easily accessible by Downtown Line.
Apart from the textbook, we use audio guides, worksheets, vocabulary cards and even online resources to learn the Korean language. The lessons are practical, structured and interactive as we often have conversations with our classmates and the teacher, to master new sentence structures (grammar) and vocabulary learnt.
In addition, when we are unable to make it for lessons, there will be make-up classes so ensure that we can catch up with the syllabus. It is also very heart-warming to get little gifts on Pepero Day, have a Christmas gift exchange activity and receive a text message on my birthday. ONLYOU Korean School really takes the extra mile to make the students feel at home.
This learning journey has taught me that it is alright to make mistakes and we will learn more from one another. Having a small class makes the learning environment very safe and we are not afraid to raise questions when in doubt.
I highly recommend everyone who is interested to learn the Korean language to choose ONLYOU Korean School. The passionate teachers will definitely make your learning experience a fun and enjoyable one! "