Private Class
Private Lessons for all levels, from Foundation to Master courses
Duration
10 lessons per term ($50/hour)
| | |
| --- | --- |
| | Private lessons are available for booking on weekday afternoons (Tue – Fri only) |
| | For online classes, textbook and printed sub-materials will be delivered to your house. (Free delivery) |
KOREAN PRIVATE LESSONS AT ONLYOU KOREAN LANGUAGE SCHOOL
Our private classes offer one-to-one learning sessions with a native Korean teacher. This course is recommended to students who are unable to attend our regular classes due to a lack of free time. A private lesson with 2 or up to 3 students is also possible. In this case, the students will have to form their group before registering their interest in taking our private classes.
Learn the Korean language online here at ONLYOU Korean. Our private classes are available for booking on weekday afternoons (Tue – Fri only) at ONLYOU Korean Language School or via ZOOM.
HOW TO STRUCTURE YOUR PRIVATE LESSONS
Throughout your course duration, you can decide how many days per week you would like to attend our classes. Students may choose from 1-hour, 1.5-hour, or 2-hours private lessons. You have the flexibility to customise the structure of your private lessons. Whether you are looking to stretch your classes out or cram five of them in a week, the decision is entirely up to you.
During the private lessons, our teachers will follow the standard school syllabus found in our Foundation to Master courses. Students taking our private lessons are also eligible to receive a Certificate of Completion after each completed course.
One of the key benefits of taking our private lessons is the ability to cover the syllabus at your own pace. Our teachers can tweak the learning experience to suit each student's individual needs. You can also request our teachers to cover additional topics of interests during your classes instead of exclusively covering the school syllabus.
Our private lessons are available for all levels, from Foundation to Master courses. For students with prior Korean language knowledge, please contact our school to take a placement test so we can determine the recommended starting level for you.
Student(s) : Teacher
1 : 1
────
$500.00 per term ($50 per hour X 10 lessons)
2 : 1
────
$400.00 per student per term ($40 per hour X 10 lessons)
3 : 1
────
$350.00 per student per term ($35 per hour X 10 lessons)
4 (and above) : 1
────
$300.00 per student per term ($30 per hour X 10 lessons)
For more information about our private lessons, including the availability of timeslots and prospective commencement dates, please email to
hello@onlyou.sg
.
We Make Learning A Truly Holistic Experience For You.
Engaging Materials
We go beyond the textbook to reinforce a breadth of your Korean skills.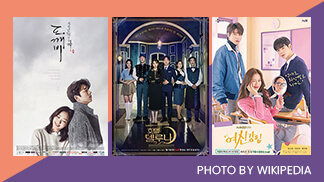 Learn from K-POP/Drama
We incorporate popular Korean songs and dramas into our lessons to spark your interest.
Games and Activities
We help you gain more confidence to speak and develop your crucial listening skills in an exciting, interactive way.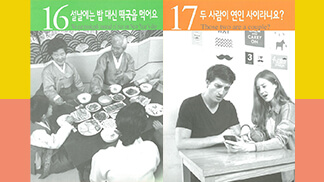 Weekly Homework
Polish your Korean and lay the foundation for future lessons with our weekly homework.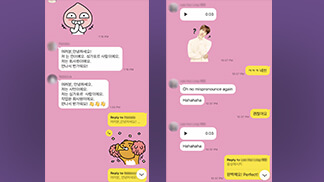 Pop-up Tasks
Your confidence in your Korean language skills will bloom by completing our pop-up tasks.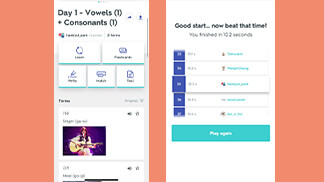 Mobile App for Revision
We create an environment where you are constantly exposed to the Korean language.