Foundation Class
Korean classes in Singapore for absolute beginners.
What Inspired You To Learn Korean?
Is it due to your interest in K-drama or K-pop? Or do you want to communicate with Koreans and understand what they are saying? You may want to learn Korean but are worried about fitting a new commitment into your already hectic schedule. ONLYOU Korean's Foundation Class is established to help beginners who want to learn Korean during their spare time. Our Korean language courses aim to build a solid oral and written foundation in our students by expanding their listening, speaking, reading, and writing skills through active class interactions.
Foundation Class for Absolute Beginners
7:30 pm - 9:00 pm ( Thur)
Foundation Class for Absolute Beginners
Foundation Class for Absolute Beginners
Foundation Class for Absolute Beginners
7:30 pm - 9:00 pm (Tue) 2 Seats Left!
| | |
| --- | --- |
| | Foundation Class (Sun) - There will be no class on 10th July due to public holiday. |
Thank you very much for all of your support. Registration for our foundation class is now closed. The new class schedule will be available soon.
Sign up for our foundation class and select 'update me on the next available class' to be notified when a new class schedule is released.
Textbook ( inclusive CD ) : Seoul National University Korean 1A
Printed sub-materials
Online sub-materials
This course is conducted once a week.

For online classes, textbook and printed sub-materials will be delivered to your house. (Free delivery)

A certificate of completion will be issued at the end of the course.
WHY IS OUR FOUNDATION CLASS ONLINE?
At the foundation level, learning to pronounce the words correctly and naturally is extremely important. When the students are wearing masks, our teachers find it challenging to check if they are pronouncing the words correctly. As such, our foundation classes are now conducted online to provide a more effective learning experience and avoid fossilised pronunciation errors. At ONLYOU Korean, we prioritise your safety and allow you to learn Korean online for a more effective learning experience amidst the ongoing threats of the global pandemic. Learn Korean while staying at home today!
Able to read, write, speak and listen to the Korean alphabets and sentences.

Achieve basic communication abilities such as exchanging greetings and introducing oneself

through our

basic Korean language lessons for beginners

.
Topic
주제

Contents
내용

HANGEUL (KOREAN ALPHABETS)

Basic Vowels & Consonants

HANGEUL (KOREAN ALPHABETS)

Vowels 2, Aspirated and Tense Consonants

HANGEUL (KOREAN ALPHABETS)

Double Vowels, Find your Korean Name

HANGEUL (KOREAN ALPHABETS)

Final Consonants, Calligraphy

PRONUNCIATION PRACTICE


Pronunciation Practice through K-pop
Essential Basic Expressions

NUMBERS

Korean Numbers & Number Games

SELF-INTRODUCTION

Introduce yourself with knowledge about Korean sentence structures

SELF-INTRODUCTION

Self Introduction, Listening & Speaking Practice

We Make Learning A Truly Holistic Experience For You.
Engaging Materials
We go beyond the textbook to reinforce a breadth of your Korean skills.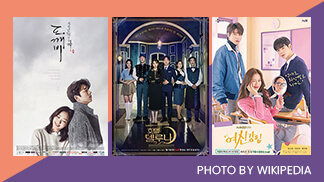 Learn from K-POP/Drama
We incorporate popular Korean songs and dramas into our lessons to spark your interest.
Games and Activities
We help you gain more confidence to speak and develop your crucial listening skills in an exciting, interactive way.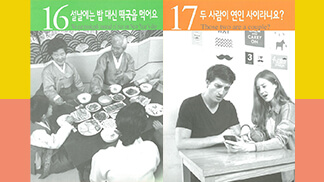 Weekly Homework
Polish your Korean and lay the foundation for future lessons with our weekly homework.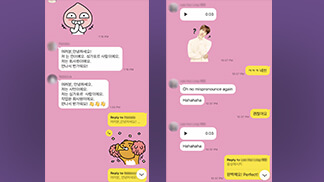 Pop-up Tasks
Your confidence in your Korean language skills will bloom by completing our pop-up tasks.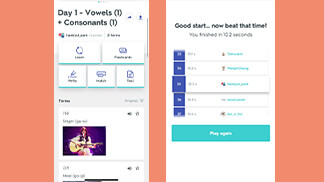 Mobile App for Revision
We create an environment where you are constantly exposed to the Korean language.