3 K-Dramas Featuring Korean Mythology Creatures (Goblin, Tale of the Nine Tailed, and more!)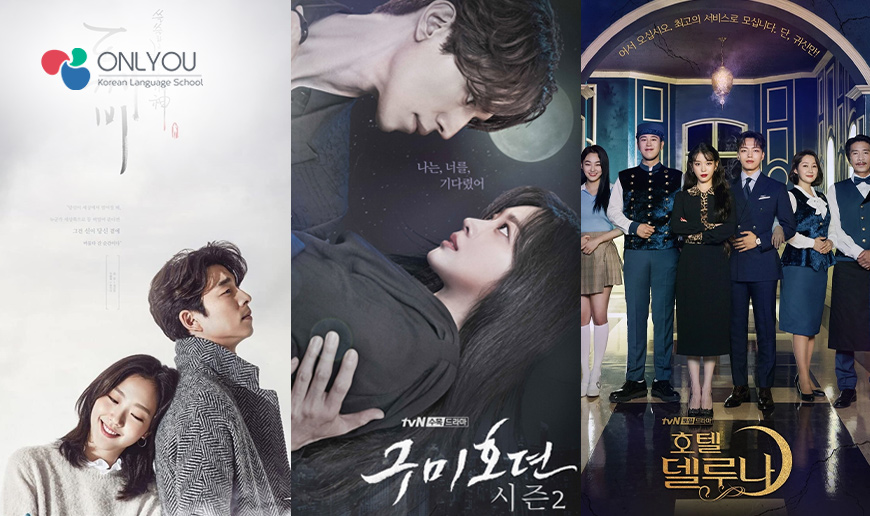 Korean dramas have captivated audiences worldwide with their engaging storytelling methods and fascinating characters. Beyond cheesy pick-up lines and heart-fluttering gestures, some K-dramas delve into the rich tapestry of Korean mythology that adds a layer of intrigue and mysticism to the already captivating storylines. In this article, we'll explore a few K-dramas that feature Korean mythology creatures to give you a glimpse into the mesmerising world of mythical creatures and enchanting Korean folklore.
Learn More: 5 K-Dramas To Help You Learn More About The Korean Culture

Guardian: The Lonely and Great God



Source: cjenm
Also known as Goblin, the K-drama Guardian: The Lonely and Great God is one of the most iconic ones to have been produced. If you haven't seen it, this series weaves together elements of romance, fantasy, and Korean mythology to deliver an unforgettable narrative.

The story follows the immortal goblin Kim Shin (played by Gong Yoo), who has been cursed with immortality to pay for his past sins. In order to end this painful, eternal existence, he has to find his destined bride, who is the only one who can remove the sword embedded in his chest.

As the drama unfolds, viewers are brought on an emotional roller coaster ride through the life of the goblin and the characters that surround him.

What is a Goblin?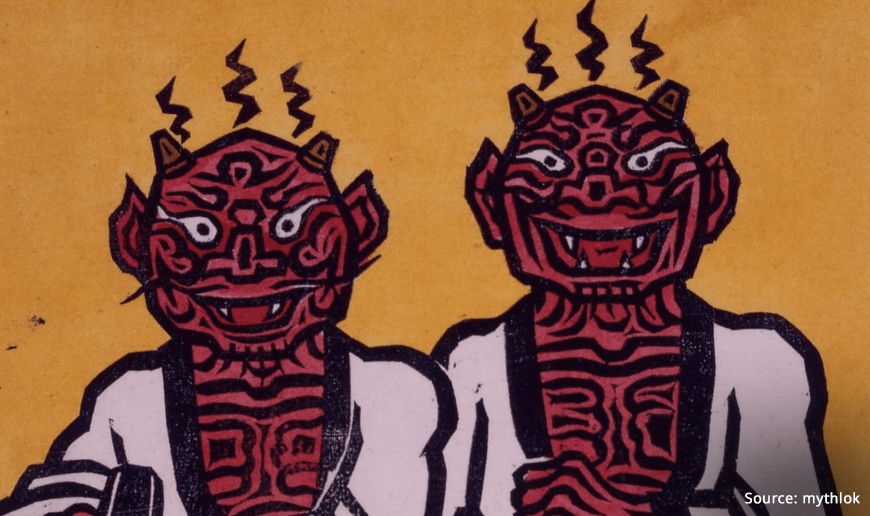 Source: mythlok
Known as the 도깨비 (do-kkae-bi) in Korean, the goblin is a mythical creature with supernatural powers and the ability to grant wishes to those who can solve their riddles or fulfill certain conditions. They are usually portrayed as humanoid figures, often with distinctive features such as bearded faces and pointy horns, and are associated with wealth and treasure. The goblin is also known for finding enjoyment in playing practical jokes and pranks on humans. However, they can also be helpful and benevolent towards those who treat them with respect.

Hotel Del Luna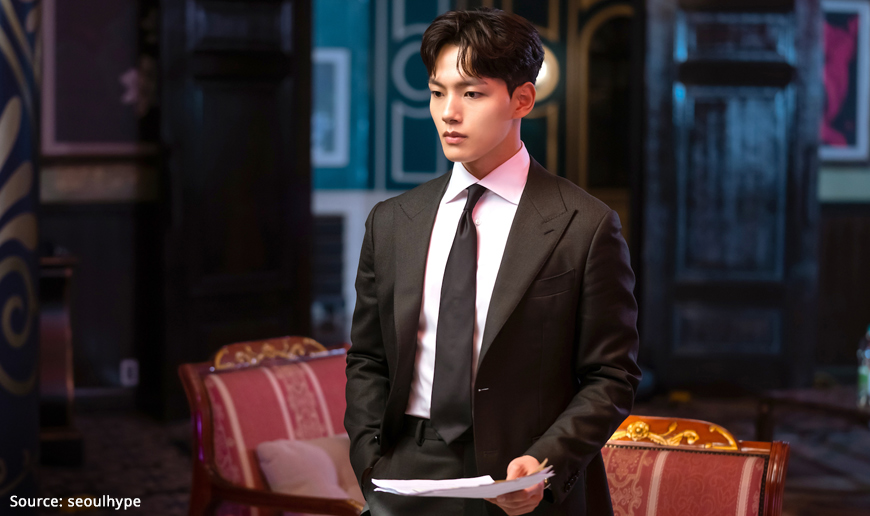 Source: seoulhype
This fantasy romance series centres around a mysterious hotel for souls and ghosts. It serves as a temporary residence for those who have unfinished business in the human world before they can move on to the afterlife.

The drama tells the story of Jang Man Wol (played by IU), a beautiful and charismatic woman who has been cursed to run the hotel for eternity. As a Korean grim reaper, her job is to guide the souls to the afterlife. However, in order for her to leave the hotel and enter the afterlife herself, she has to let go of her past resentment and find true love.

What is a Korean Grim Reaper?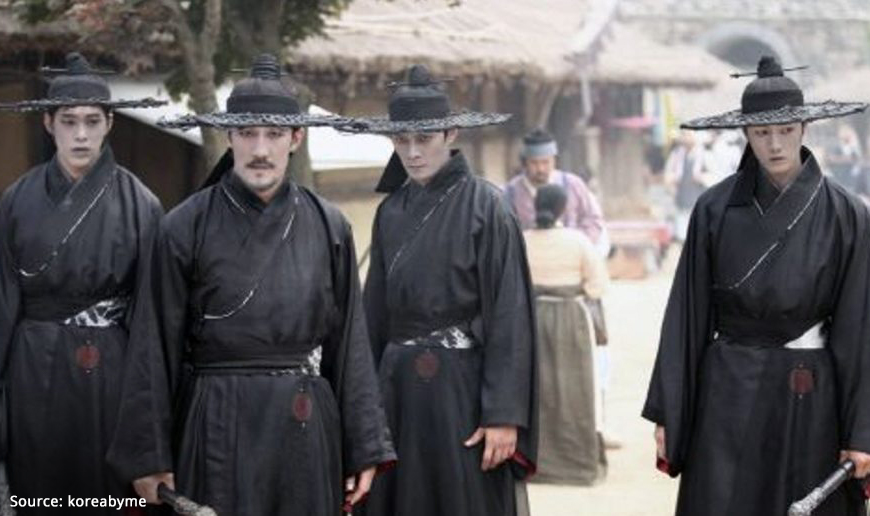 Source: koreanbyme
The concept of a Korean grim reaper is similar to that of other cultures. Also known as a 저승사자 (jeo-seung-sa-ja), the Korean grim reaper is a supernatural being responsible for guiding the souls of the deceased to the afterlife. They act as an intermediary figure, ensuring that the souls transition smoothly to their designated destination. In Korean mythology, they are often depicted with traditional black robes and a hat known as a 갓 (gat).

Tale of the Nine-Tailed



Source: nme
Tale of the Nine-Tailed is a captivating K-drama that tells the story of a nine-tailed fox who has lived for centuries. Viewers are taken on a journey with a charismatic and enigmatic nine-tailed fox named Lee Yeon (played by Lee Dong Wook), tasked with keeping the balance between the mortal world and the afterlife. In the drama, Lee Yeon encounters Nam Ji-ah (played by Jo Bo-ah), a determined television producer investigating supernatural occurrences who shares a fate with him.

Through its captivating plot and mythical creatures, the drama delves into themes of love, destiny, and the struggle between good and evil, exploring the moral dilemmas faced by its characters in a world where humans and mythological beings coexist.

What is a Nine-Tailed Fox?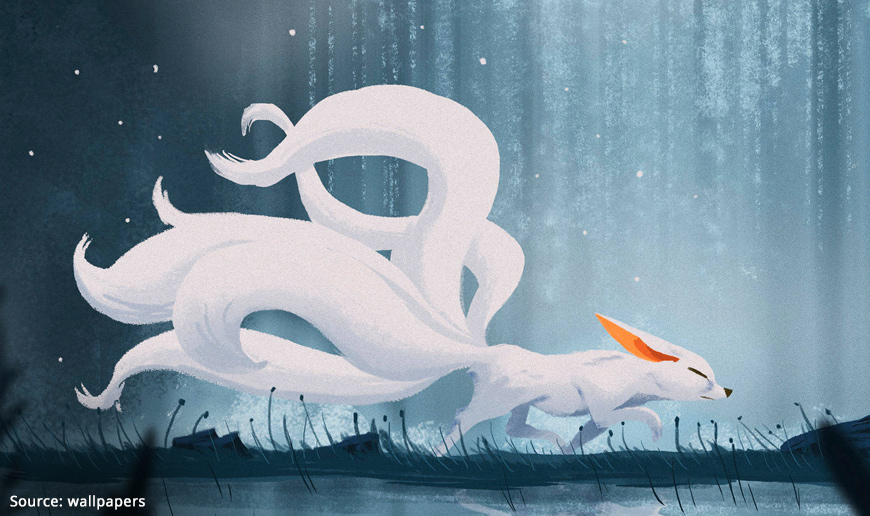 Source: wallpapers
The Korean nine-tailed fox, known as a 구미호 (gu-mi-ho), is a legendary creature deeply rooted in Korean folklore and mythology. They are mystical beings that take the form of a fox with nine tails, and are often portrayed as beautiful and seductive creatures with immense power and intelligence.

According to the legends, the gumiho are shape-shifters capable of assuming human form. They possess various supernatural abilities, including longevity, enhanced strength, and the ability to create illusions. Gumiho are believed to have a deep connection with nature and possess vast knowledge of the arcane arts.

The gumiho is also often depicted as both feared and revered because of their cunning and manipulative methods of luring humans with their enchanting beauty in order to prey upon their life force. However, they are not purely evil, and are capable of experiencing emotions and exhibiting compassion.

Alongside the gumiho, Tale of the Nine Tailed showcases other mythical creatures, like an imoogi, that add depth to the narrative.

What is an Imoogi?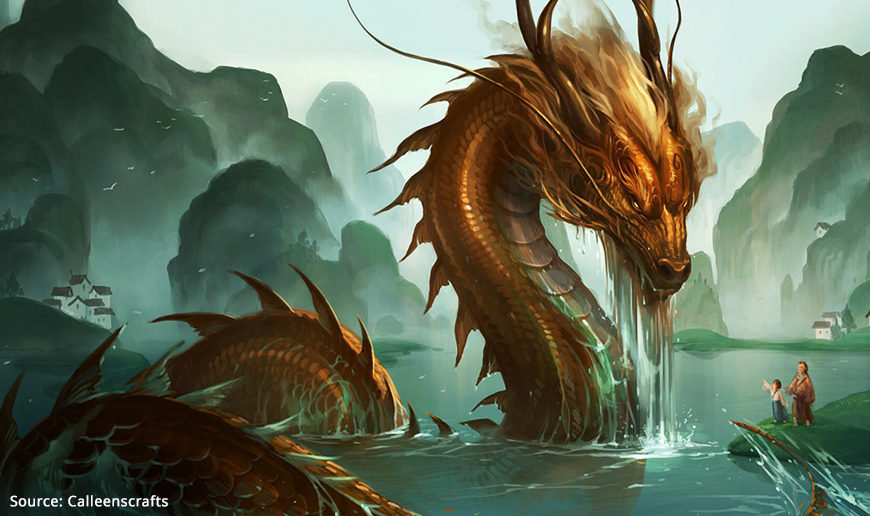 Source: Calleenscrafts
In Korean mythology, the 이무기 (i-mu-gi) is a creature often depicted as a serpentine dragon or a giant serpent. They hold a significant place in Korean folklore and are believed to possess supernatural powers and the ability to transform into a dragon.

Contrary to how serpents are usually viewed, the imoogi is portrayed as benevolent beings with a desire to become dragons. They are sometimes depicted as guardians or protectors of sacred places or treasures, and are revered for their wisdom, strength, and ability to bring balance to the world. Legend has it that an imoogi must undergo a series of trials and accumulate enough good deeds in order to ascend to dragonhood. And it is also believed that when an imoogi successfully transforms into a dragon, it will bring fortune and prosperity to the land.

---
Interested to learn more about Korean culture, history, and folklore? At ONLYOU Korean Language School, we conduct Korean classes teaching the Korean language and other aspects of life and culture in Korea. Learn more about our Korean classes in Singapore.