All You Need To Know About Korean Etiquette
Korea has been gaining popularity as a must-visit destination for people around the world due to its stunning landscapes, a rich history, and mouth-watering cuisine. Not to forget, the country's vibrant pop culture has added more charm to its appeal. However, visiting a foreign country or interacting with foreign friends and clients come with its own set of challenges, and Korea is no exception. You need to be aware of the local customs and etiquette to make sure you don't upset or cause any inconvenience to yourself or the people around you. We explore some of the important aspects of Korean culture and etiquette that you should take note of when interacting with Koreans.
1. Receive and give items with both hands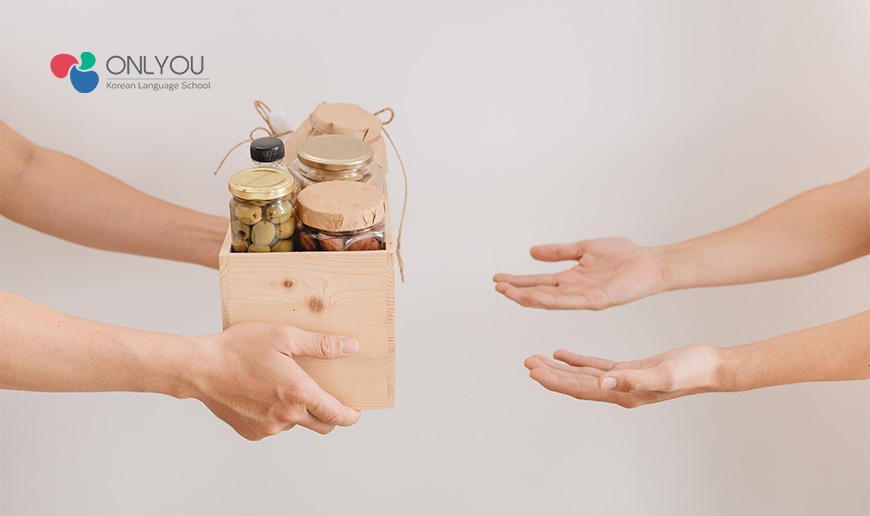 In Korean culture, it is important to show respect and politeness even during daily interactions, and one of the ways to do so is by receiving and giving things with both hands. This small yet significant gesture is a common practice when receiving or giving items to someone who is older, in a position of authority, or when you're accepting something valuable, such as money or documents. By practising this, you not only show your respect but also acknowledge the significance of the exchange.
2. Speak in formal Korean language

The Korean language has a unique way of showing respect through different use of words and sentence structures. With two distinct versions of the language—formal and informal—it's essential to understand when to use each version when conversing with Koreans. The formal version—존댓말 (jon-daes-mal)—is typically used when interacting with older people, strangers, or those in authority. The informal version—반말 (ban-mal)—is reserved for loved ones or close friends.
Using the proper version is crucial, especially when meeting someone for the first time, to show respect, and avoid causing any misunderstandings. However, mastering the formal version of the Korean language can be challenging for non-native speakers. Consider enrolling in Korean classes in Singapore, where you can gain a better understanding of the language before you set off to explore the beautiful country of Korea.
3. Use one utensil at a time

If you observe closely, you'll notice that most Koreans use only one utensil at a time while dining. The chopsticks are used to pick up individual pieces of food, while the spoon is reserved for soup or rice. It's rare to see both utensils being used simultaneously as that is considered to be uncouth in Korean culture.
The roots of this practice are found in Confucianism, an ancient philosophy that values order, respect for hierarchy, and social harmony. By using only one utensil at a time, Koreans show respect for others at the table, ensuring that everyone has equal access to the same dishes and that the food is shared fairly. Separating the utensils also preserves the integrity of each dish by preventing the mixing of flavours.
4. Do not stick chopsticks into rice

Did you know that something as simple as sticking chopsticks into rice can be considered impolite in Korean culture? It's true! This common dining habit is frowned upon because it's reminiscent of incense sticks burned at funerals and other solemn occasions. In Korean culture, this association with death and bad luck makes it disrespectful to insert chopsticks upright into a bowl of rice. Instead, it's recommended to place them on a chopstick rest or horizontally across the top of the bowl. By avoiding this small but significant mistake, you show your respect for Korean traditions and beliefs, and ensure a pleasant and harmonious dining experience for everyone at the table.
5. Face away when drinking alcohol with elders

Drinking sessions are frequent affairs in Korea, and they can be fun and lively. But, it is important to remember the customs that surround these social events in Korea. One thing to note is that when consuming alcohol, especially with elders or those in positions of authority, you should always turn your head away with one hand covering your mouth when you drink. This gesture is seen as a sign of respect, and it shows modesty and humility to help you avoid looking too bold or brash.
Learn More: The Drinking Culture in Korea: Drinking Etiquette
6. Bow when greeting and departing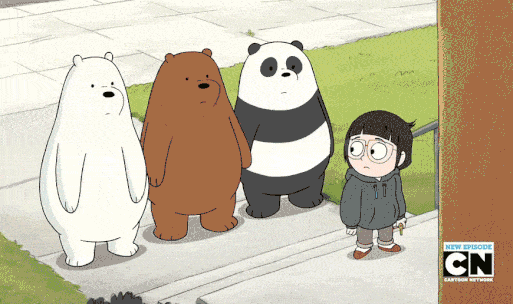 Source: FASTYLEASIA
Bowing is a traditional way of showing respect to others, and it has been a cherished tradition in many cultures for centuries. In Korean culture, bowing is an essential aspect of daily life, and it is used to express a range of emotions such as gratitude, apology, and farewell. This practice is deeply rooted in Confucianism.
Instead of simply bowing, the depth of your bow matters too. A deeper bow is usually used when showing respect to elders or to people in a higher social position, while a more shallow bow is used in less formal situations.
7. Do not point with your chopsticks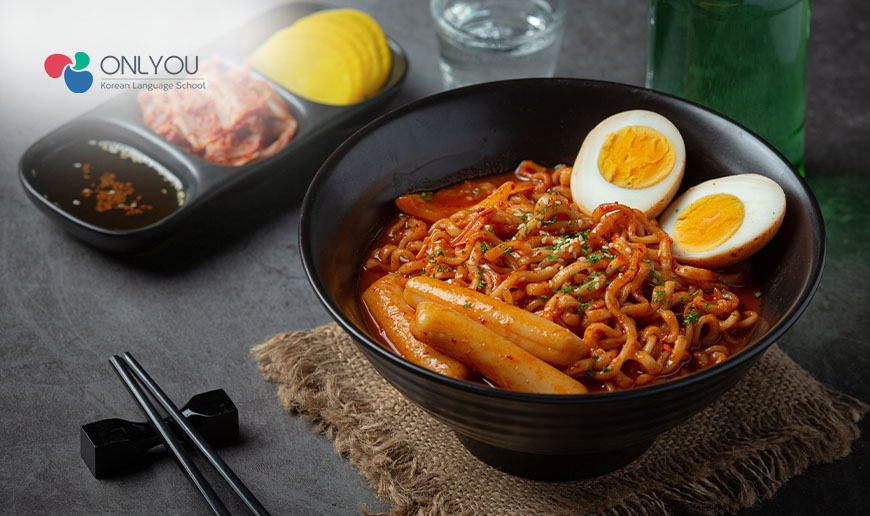 During mealtimes, chopsticks should be kept on the table when not in use. Propping them up on a bowl and plate is a no-go as it's seen as an unhygienic practice. It is also considered impolite if you were to gesture or point at other people or food with the chopsticks.
8. Do not cross your legs in front of elders

As a form of respect, refrain from crossing your legs in front of elders, such as a parent or grandparent. When your legs are crossed, your foot may point towards the person in front of you, which can be seen as impolite or aggressive in Korean culture.
If you're looking to immerse yourself in Korean culture and master the Korean language, look no further than ONLYOU, a Korean language school in Singapore. Whether you're a total beginner or thinking about taking your Korean to the next level, ONLYOU has got you covered with a variety of Korean classes.