Travelling to Korea: Useful Apps to Download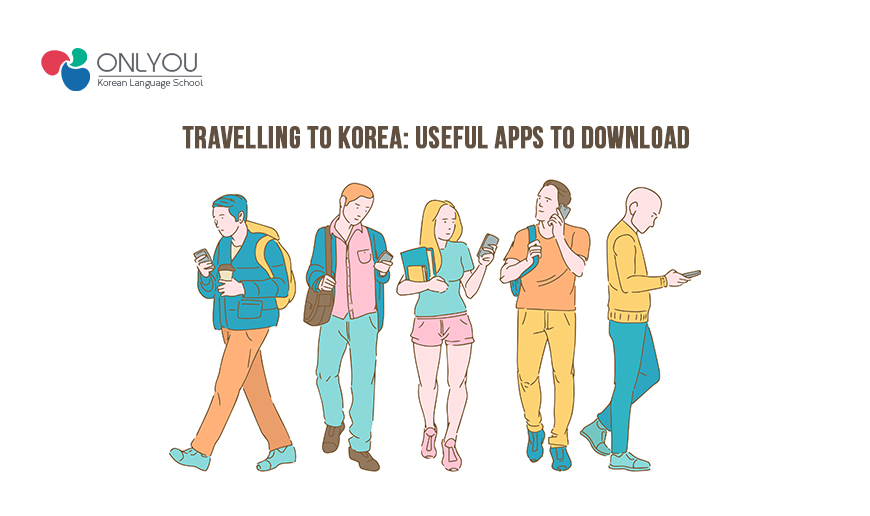 Heading to Korea soon but worried about having to navigate the country without knowing a single Korean word? Thanks to technological advancements, there are numerous useful mobile applications that can introduce convenience into your trip and ease your travel experience to help you enjoy your holiday to your heart's content. Read on to discover them all!
Learn More: Travelling to Korea: What you Need to Prepare
1. Papago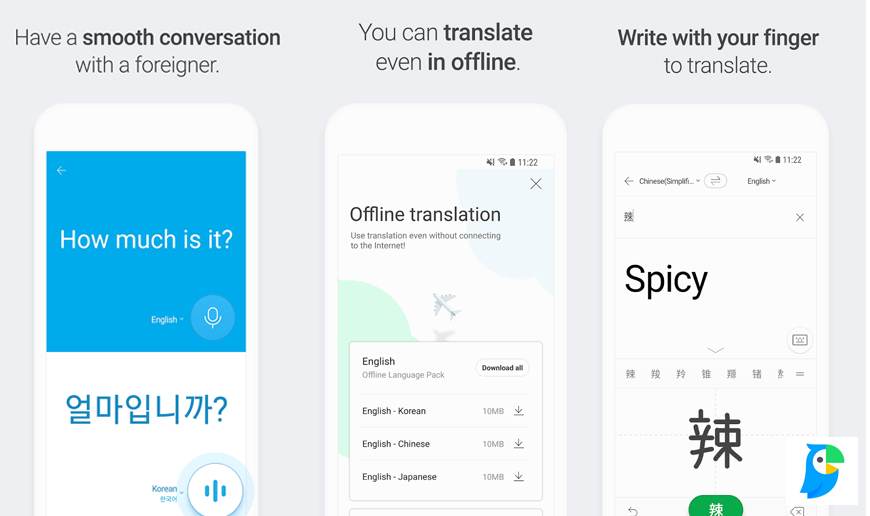 Developed by Naver Corporation, Papago is a multilingual translation cloud service that learns from its mistakes as it translates to provide optimal accuracy. Thanks to its Korean roots, it offers far more accuracy than Google translate. Besides interpreting text, it also translates images, voices, handwritten words, and conversation, which is extremely helpful on the go, especially if you cannot read Korean characters. 
If you'd like to make travelling around South Korea even easier, consider taking up basic Korean language lessons for beginners to familiarise yourself with the Korean alphabet and essential phrases.
2. KakaoTalk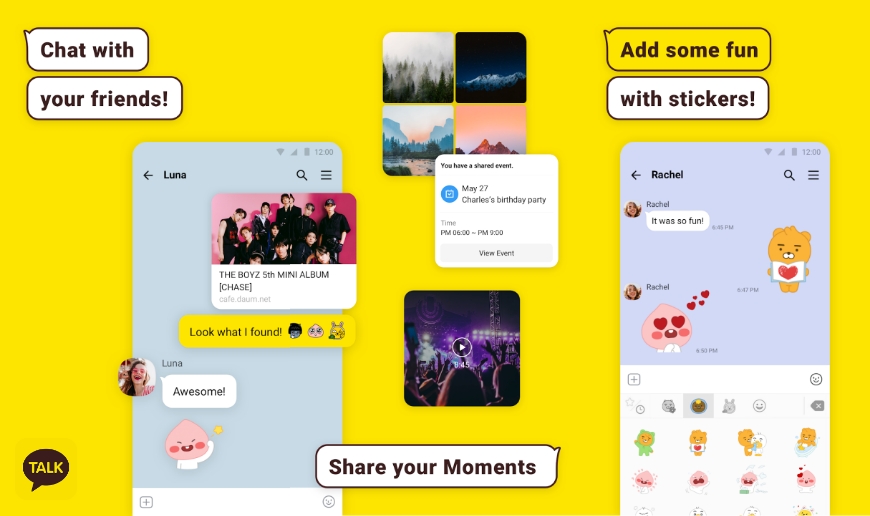 KakaoTalk is a mobile messaging app used widely in Korea, where Koreans and foreigners alike use it primarily to communicate. Although it is not necessary for you to have this app, it can be useful if you'd like to keep in touch with someone (i.e. your AirBnb host) while you're there. 
3. KakaoMap/NaverMap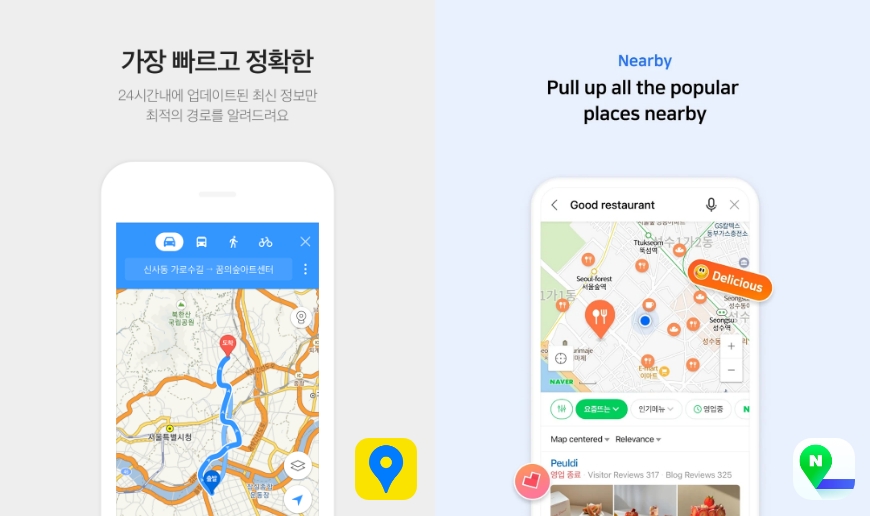 Google Maps is very useful for finding your way around Singapore. But, it is ineffective in Korea. Instead, download KakaoMap or NaverMap, both of which are navigation apps that Koreans frequently use to find routes and access public transportation information.
4. Kakao Metro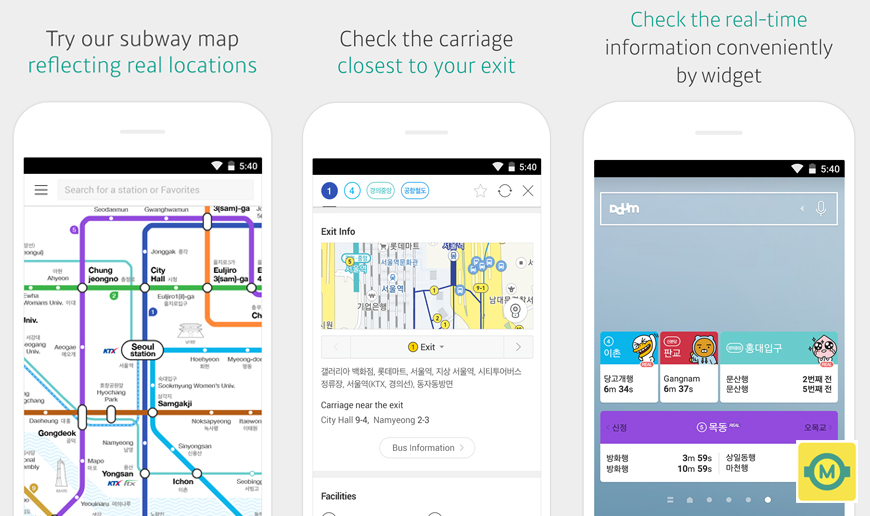 Korea has an extensive transportation network consisting of nine lines on the Seoul Metro and a few other routes that lead out of Seoul. Its subway map is difficult to read, hence an app like the Kakao Metro can help you find your way much easily. Simply input the name of the station you're at and the destination you'd like to get to and it'll show you the fastest route to take, all in English.
5. Kakao T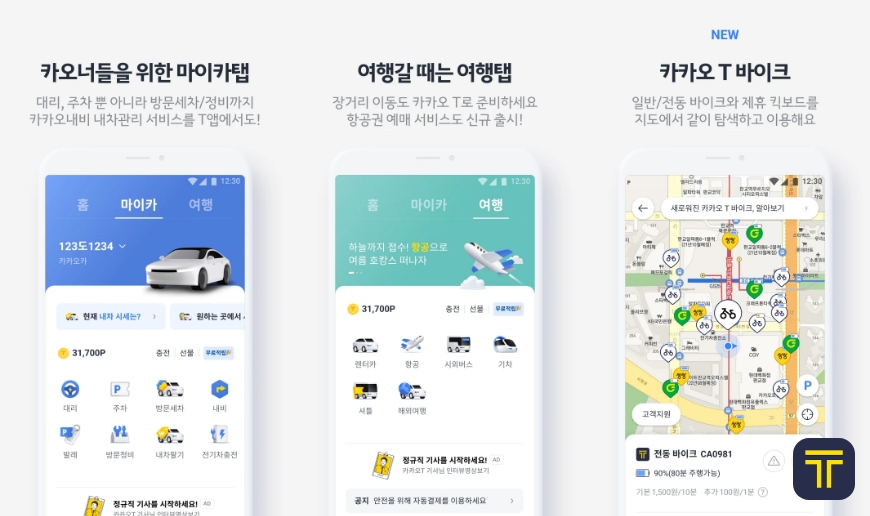 Commuting around Korea in a taxi can be confusing if you're not familiar with the way things work. Kakao T is a transportation service app that offers taxi-hailing and designated driver booking services, nearby parking space search, real-time traffic data, and other important information you'll need.
6. Kakao Bus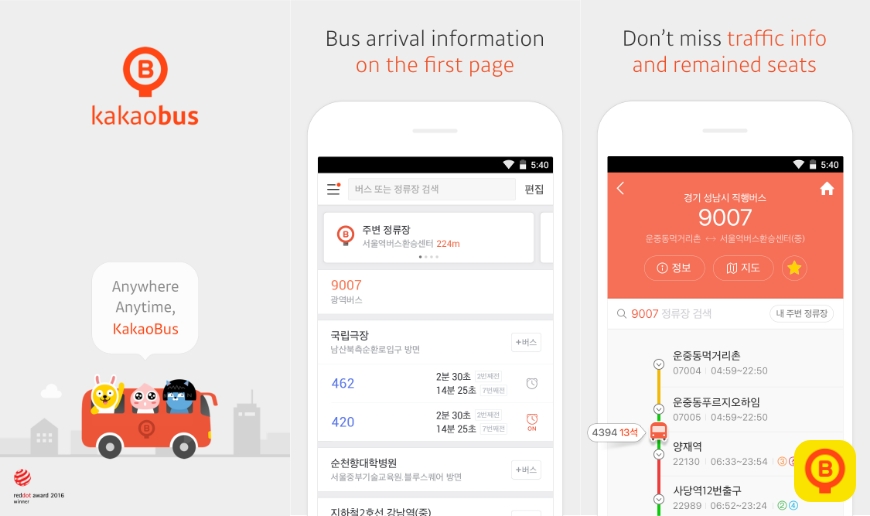 The Kakao Bus app provides real-time bus and bus stop information of 57 Korean cities to help you find your way around the country by bus. 
7. KorailTalk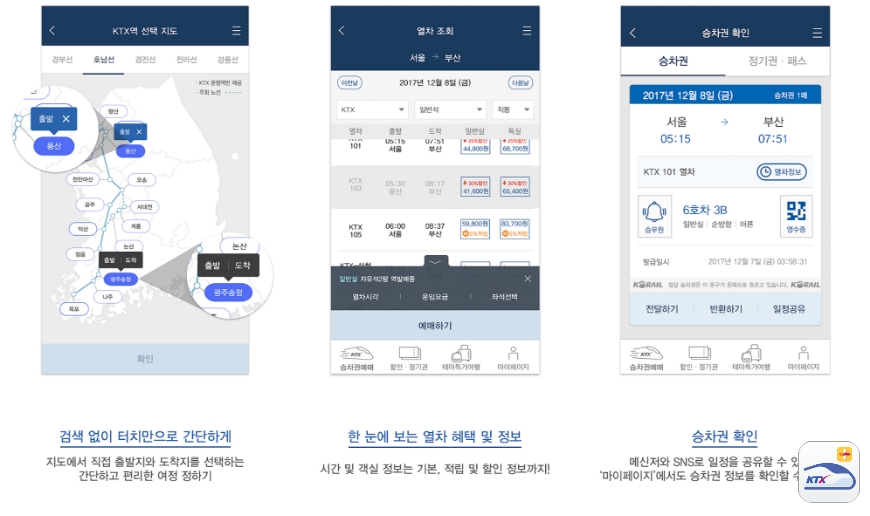 Korail (The Korea Railroad Corporation) is South Korea's national railway operator, running a full suite of rail networks connecting different cities across the country. If you're planning to travel out of Seoul during your trip, the KorailTalk app provides you with information about train services and lets you buy your train tickets in English with your mobile phone. 
8. Korean GMarket App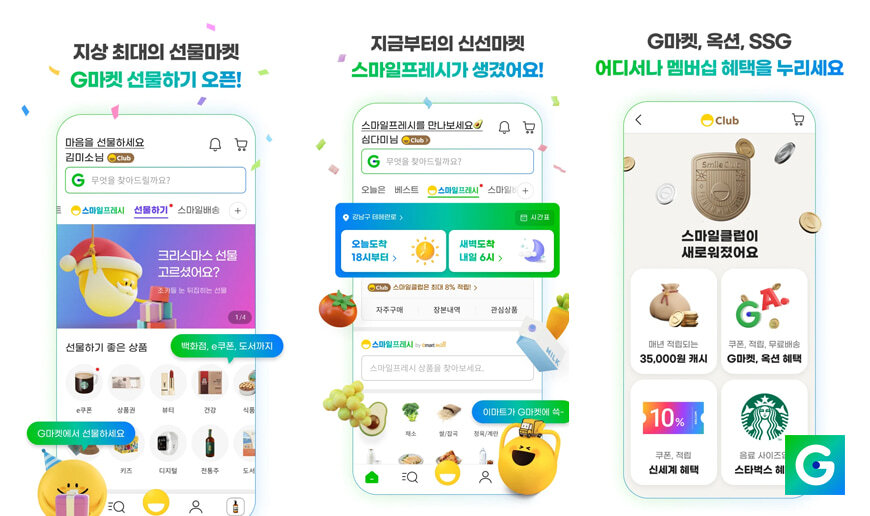 Food delivery is huge in Korea and it is an experience not to be missed when you're travelling there. Most delivery apps such as CoupangEats and Baedal Minjok require a valid Korean registration number and/or Korean credit card, which foreign travellers do not possess. The Korean GMarket App, however, only needs you to register with a Korean sim card, and allows payment to be made with foreign credit cards. 
9. Visit Seoul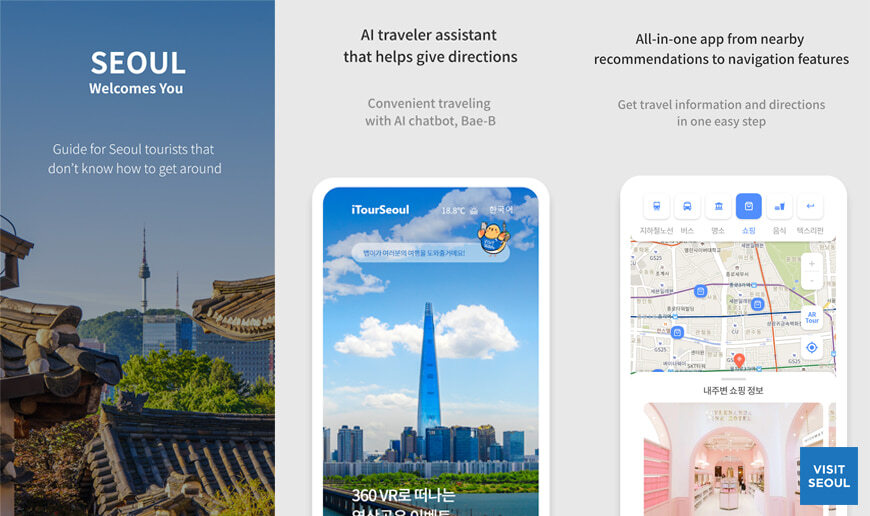 The Visit Seoul app is a travel guide app that travellers can use to elevate their experience in Seoul. This app offers a wealth of information related to sightseeing, tourist attractions, dining, accommodation, transportation, events, and more. Hate planning your own itinerary? The app has also put together a list of travel itineraries that you can take advantage of. You can even make certain reservations through the app.
Travelling around South Korea is made easier with these helpful mobile apps. Download them today to make your holiday a breeze.
---
Interested in picking up the Korean language? Learn Korean today at ONLYOU Korean Language School in Singapore. Find out more about our classes here.