The Drinking Culture and Etiquette in Korea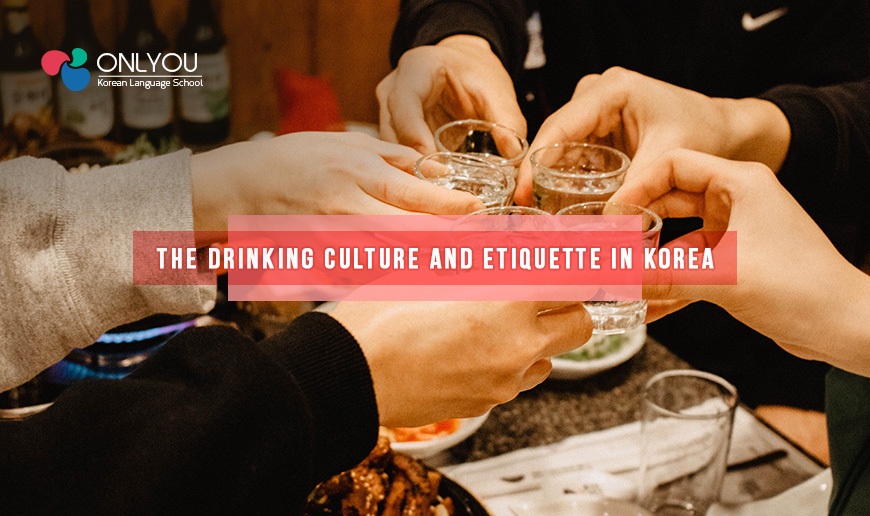 Many office workers around the world enjoy happy hours and alcohol, such as in the United Kingdom, where people frequent bars after work to unwind and relieve stress with a pint of beer. In Korea, drinking sessions are also a norm. After office hours, it is common to see colleagues gathered around a table for drinks and dinner. If you plan to work or study in Korea (the legal drinking age in Korea is 19), there's a chance that you'll have to participate in these bonding sessions. Learn more about Korean drinking etiquette so you can fit in and have fun.
Why do Koreans Value Drinking?
Korean alcohol was invented hundreds of years ago. Since then, Koreans have made it a habit to celebrate special occasions or observe important holidays with alcohol. Today, Koreans see drinking as a way to bond because it allows people to open up to others more easily; even the most introverted person becomes talkative after a few drinks. When someone invites you out for drinks, it's usually to break the ice and get to know you better. Koreans believe that by drinking together, they can strengthen interpersonal social and work relationships with others, which will be beneficial to them in the future.
Learn More: Astonishing Cultural Facts You Should Know About South Korea
Drinking Etiquette in Korea
1. Avoid Pouring Your Own Drink
In many countries, including Singapore, there isn't an issue with pouring your own drink. In fact, it is considered normal. However, this is uncommon in Korea. Koreans usually do not pour their own drinks and instead wait for someone else to do so. Even if you are the one refilling everyone's glasses, you would pass the bottle to another person who will refill your glass for you. 
Additionally, females typically do not pour drinks for men unless he is her husband, boyfriend, or an immediate family member, as pouring drinks is considered inappropriate and reserved for bartenders or bar hostesses. 
2. Pour and Receive Drinks with Both Hands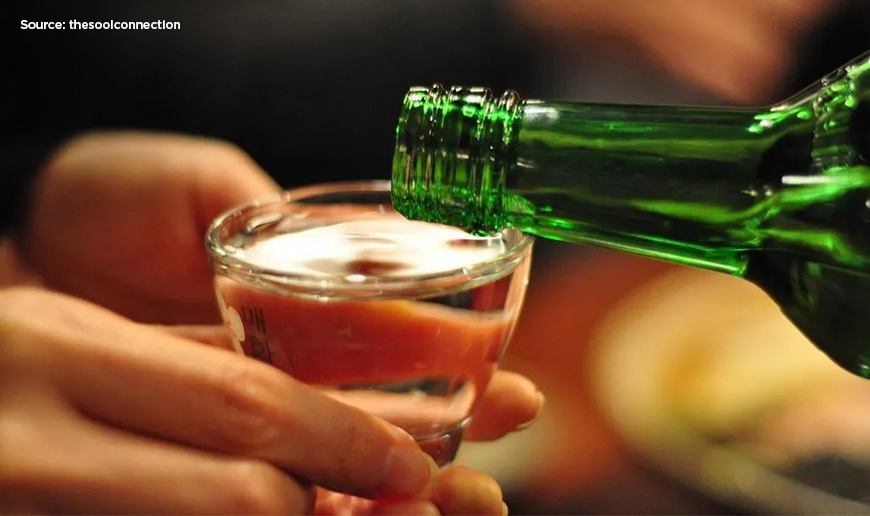 Source:thesoolconnection
Much of Korean etiquette, including during drinking sessions, revolves around showing respect to their elders. In Singapore, you usually leave your glass on the table while a person pours you a drink. In Korea, however, it is customary to always pour and receive drinks with both hands or at least have both hands touching the glass as a sign of respect, especially if the person pouring your drink is an elder.
3. Turn Away from an Elder and Cover Your Mouth when Drinking
Out of respect for an elder, Koreans usually turn their face away and cover their mouth while drinking. This is typically only done with family members or relatives who are significantly older than you, such as people of your father's generation or older, and much less in a business setting or with older siblings, cousins, friends, colleagues, or strangers.
4. Finish Your Shot
Taking shots indicates a wild night if you're drinking in Singapore or other countries, but in Korea, it is more respectful to finish your glass of soju in one shot rather than taking small sips. Typically, you will be expected to down your first shot of soju in one go, but not for every other glass you're offered. Subsequently, if you wish to stop drinking, you may leave the glass half full as Koreans do not refill any glasses until they are empty.
Learn More: 5 K-Dramas To Help You Learn More About The Korean Culture
Now that you've learned about the drinking culture and etiquette in Korea, you'll be able to navigate drinking sessions with ease. Want to learn more about Korean culture or the Korean language? Take on Korean lessons online with ONLYOU, a Korean language school in Singapore that offers a variety of courses for all levels of learners. Find out more about our classes here.