Korea's Beauty Standards Compared to those of the West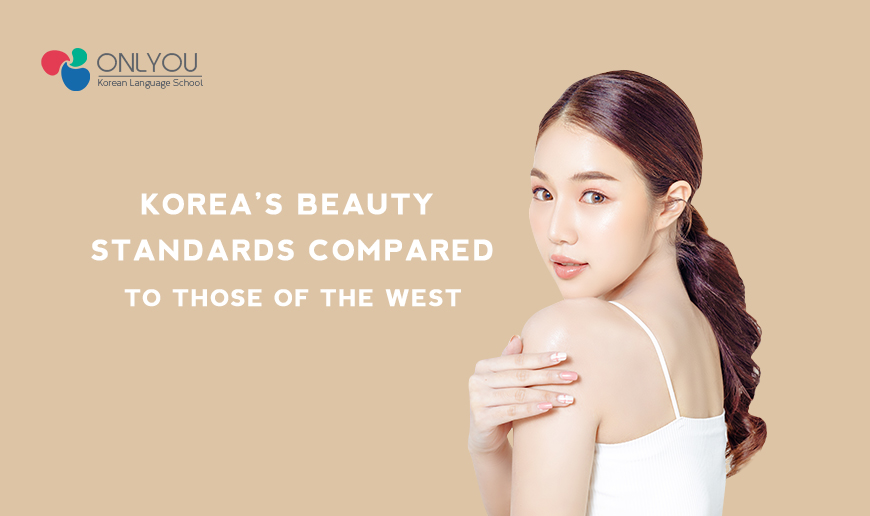 Beauty standards in Korea and the West are vastly different. Although all women around the world want to look beautiful, each woman's perception differs due to the influence of cultures and societal norms. Korean beauty standards have grown in popularity worldwide over the last decade, particularly in Asian countries and communities. We discuss the details of Korean beauty standards, where it originated from and how it compares to Western standards.
Straight Eyebrows (Korean) vs Arched Brows (West)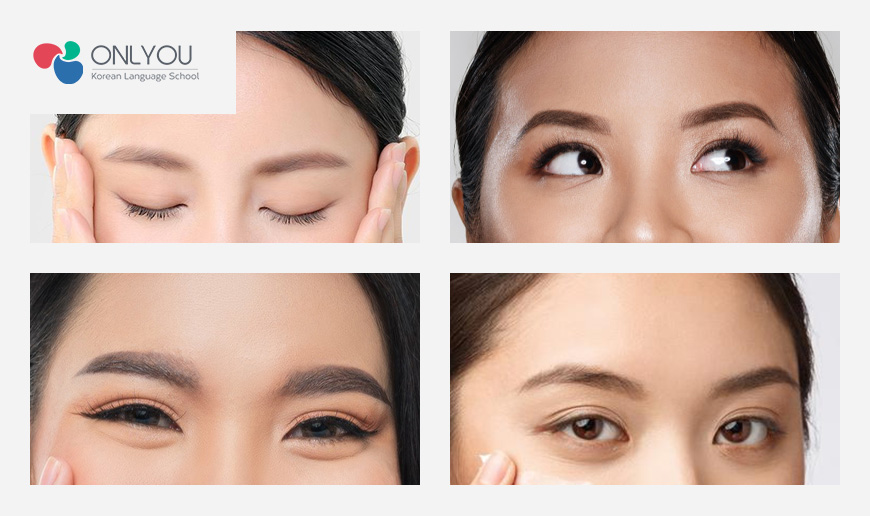 Women in the west tend to go for bold, arched brows that make them appear stronger and more defined. In Korea, however, soft and straight eyebrows are preferred because they give the face a childlike innocence. As the majority of Asians are not born with arched brows, sticking to a straight brow shape appears more natural and less fierce.
White & Flawless Skin (Korean) vs Tanned Skin (West)
Tanned skin is considered more attractive in the West because it suggests one's ability to take tropical vacations and spend time in the sun. It is also associated with being healthy, young, and fit. On the other hand, tanned skin is considered unattractive by Koreans because in Korean history, those with darker skin were associated with labour-intensive jobs under the sun while those with paler skins were assumed to be wealthy and noble. In order to achieve whiter skin, some Koreans will avoid going under the sun, put on plenty of sunscreen, and even go through whitening treatments. However, trends have slowly been changing as more and more Koreans begin embracing the healthy and sexy appearance of tanned skin.
Big & Round Eyes (Korean) vs Sloped Almond Shaped Eyes (West)
As Korea's beauty standard is based on creating a youthful appearance, having large and innocent eyes is key. Big, round eyes with double eyelids are considered beautiful, whereas monolids are often seen as unattractive. On the contrary, the West prefers sloped, almond-shaped eyes that make them appear more sultry and sexy.
Small & Slender Face (Korean) vs Oval & Structured Face (West)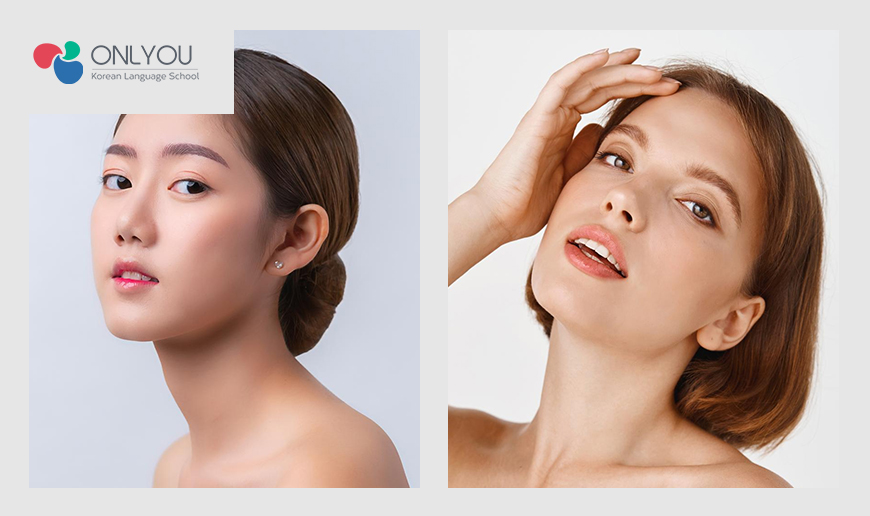 When applying make-up, western women concentrate on contouring their noses, cheekbones, jaws, and other parts of their faces to accentuate their features, giving them higher cheekbones and a sharper jaw, all of which contribute to a sexy and strong appearance. In comparison, Koreans prefer small and slender faces with a v-shaped jaw, slightly curved sides, and no sharp angles that serve as the perfect canvas for a young-looking face. Instead of heavily contouring their faces, Koreans focus on adding light shadows to slim the face without looking fierce.
Similarities
Despite their differences, Korean and Western beauty standards share some characteristics, such as sharp noses and plump lips. This is because a slim and pointy nose is seen as elegant and sophisticated, whereas fuller lips appear more youthful, feminine, and are frequently associated with a strong mating potential.
The ideal image of a Korean woman is one who is petite, slim, and youthful, and it is expected to stay this way for many years to come due to the culture and history of Korea.
Also Read: All About Hangul: The History of Hangul
Want to learn more about Korean culture? You can start off by picking up the Korean language. ONLYOU Korean Language School offers different Korean classes in Singapore to learners of varying proficiency levels. Find out more about our Korean lessons on our website.