How to Improve Your Korean Language Speaking Skills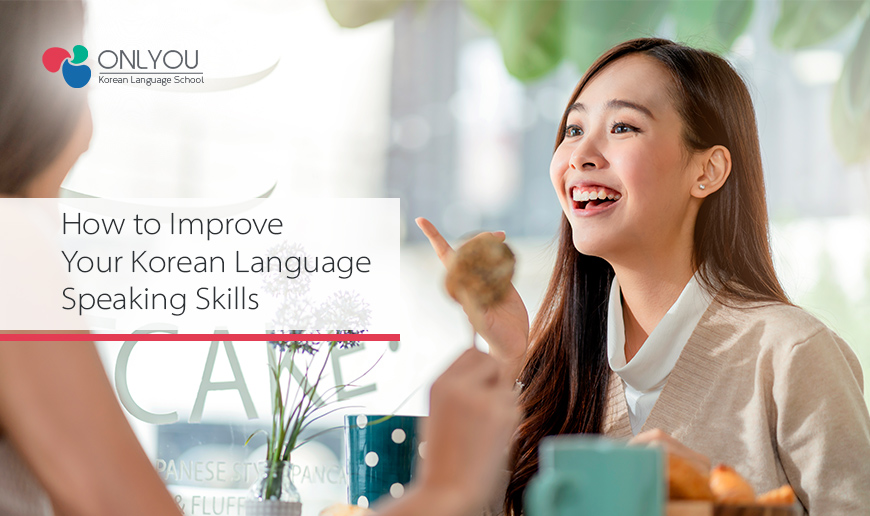 Most of us find it a challenge to pronounce and enunciate the Korean language correctly because the consonants and vowels sound different than in English. The intonation of each word in each sentence also varies depending on the situation, which can be tricky for non-native Korean speakers to grasp. Speaking Korean well enough for native Koreans to understand you can therefore be difficult, especially if you have not had enough exposure to the language. While taking Korean classes can help you improve, here are some other things you can do to improve your speaking skills.
Watch Korean Shows

Watching Korean dramas and variety shows can help you improve your pronunciation and learn more about the intonation of each word in a sentence. In Korean classes, you learn how to pronounce the words, but with Korean TV shows, you get to hear how native Korean speakers usually speak and learn how to speak naturally instead. Streaming a TV show online is the best way to learn how to speak properly. You can pause and rewind the clip to listen to the audio and repeat after them.

Read more Korean Texts

It is necessary to practise reading Korean characters once you have learned how to do so. It not only helps you memorise and become familiar with the consonants and vowels, but it also allows you to practise your pronunciation. Even if you don't understand a single word, reading Korean texts can help you train your mouth and tongue to move the way they should when speaking Korean.

Practice Pronouncing Each Consonant and Vowel

Even if they appear to sound the same, every consonant and vowel in the Korean language sounds different. In the same way that we learn how to pronounce each letter of the alphabet, practising how to pronounce each consonant and vowel correctly will lead to a better and clearer enunciation when speaking in full sentences. When you can properly enunciate each consonant and vowel, it will be easier to say each word while still sounding natural and accurate.

To make practising pronunciation easier, you can download the SNU LEI application on your mobile device. It is an application that allows you to easily comprehend the sounds and shapes of Korean consonants and vowels without having to experience the language firsthand. From learning resources such as videos to educational activities for interactive learning, you can master the pronunciation of the Korean language from anywhere.

Record and Listen to Yourself Speak

When practising for oral examinations, we often record ourselves speaking and send it to someone or listen to it ourselves to assess how well we have spoken. When learning a new language, you can use the same method. Record yourself speaking in Korean and then send it to your Korean teacher or listen to it to see where you sound strange or which words you didn't manage to pronounce correctly. Then, correct yourself and repeat the steps to improve.

Alternatively, you can download the Sejong Korean Conversation application developed by King Sejong Institute in Korea. This application features dialogues and pronunciations across 20 different topics, allowing you to roleplay to practise speaking, hold dialogues and compare pronunciation.

Practice Speaking

Finally, practice speaking in Korean to a native Korean speaker. Teachers in Korean classes tend to speak slowly in order to help you learn. However, people do not usually speak so slowly. Hence, conversing with a native Korean speaker can help you improve your listening skills and train you to understand the language even when it is spoken quickly. Speaking with a native Korean speaker also allows them to correct you as you go. If you can't find a native Korean speaking friend in Singapore, you can practise with your Korean teacher or a Korean employee in a local business like a Korean mart or restaurant.
While it is important to understand a language, being able to communicate fluently with a native speaker can be rewarding. It also shows how well you've mastered the language.
Are you keen to start learning the Korean language? ONLYOU is a Korean language school in Singapore offering fun and holistic Korean language courses. Find out more about our classes here.