5 K-Dramas To Help You Learn More About The Korean Culture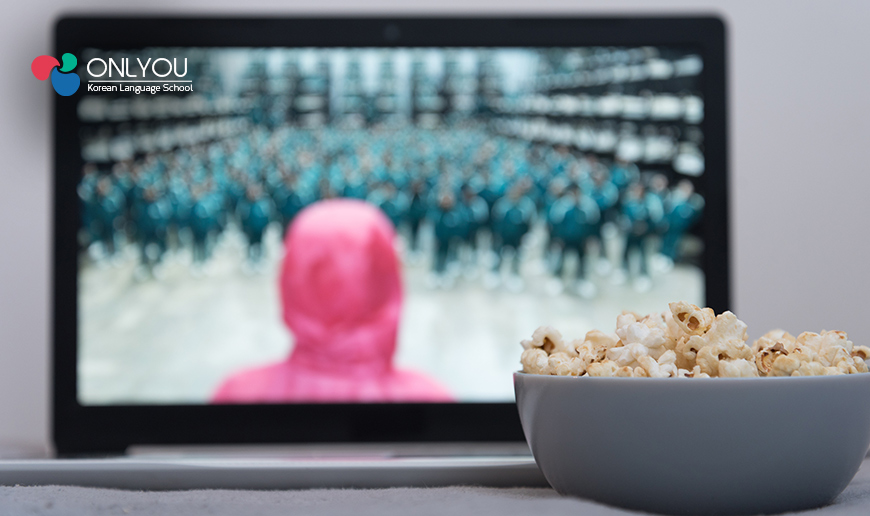 Korean dramas or K-dramas are currently taking the world by storm, dominating different streaming platforms like Netflix. This is not surprising anymore, considering the high-quality products and unique stories these dramas usually offer. But there is one more reason you should watch K-dramas: they give you a glimpse of the fantastic Korean culture and help you understand Korea better.
Indeed, K-dramas have played a crucial role in the global expansion of the Hallyu phenomenon. Starting in the 1990s, when the Korean culture began gaining traction worldwide, K-dramas have been steadily growing in popularity, earning millions of fans not just in Asia but across the entire globe. If you are one of the countless Hallyu fans out there, this article is perfect for you. Let us share five of the best K-dramas you should watch to understand more about Korean culture.
1. Reply 1988 (응답하라 1988)

Image credit: www.netflix.com
If you want to know how it feels like to grow up in a Korean neighbourhood, Reply 1988 is the best K-drama you should watch. This drama is a nostalgic flashback to the 80s era of Korea, when the country's pop culture was only starting to evolve and when the only means of communication between friends were telephones and personal chitchats.
A story about family, friendship, love, and dreams, Reply 1988 focuses on the lives of five childhood friends – the dull-witted but bubbly Deok-Sun, the grumpy but caring Jung-Hwan, the mischievous comedian Dong-Seong, the smart and innocent Sun-Woo, and the reserved Baduk genius Choi Taek. The drama showcases their struggle to overcome every challenge teen faces and can relate to.
Considered one of the highest-rated K-dramas, Reply 1988 perfectly portrays the average Korean family in the 1980s with a more realistic view of their daily life. It shows how siblings fight, how friends spend their idle time, how parents struggle to deal with their responsibilities, and how neighbours support one another. What is better about this K-drama is that it will introduce you to various Korean dishes, including tteokbokki, seaweed soup, and ramyeon!
 2. Hometown Cha Cha Cha (갯마을 차차차)

Image credit: www.netflix.com
Another nostalgic K-drama that has won the hearts of millions of people around the world is Hometown Cha Cha Cha. Released just last year on Netflix, this drama instantly became a massive hit for K-drama fans not only because it is top-billed by some of South Korea's biggest stars – the elegant and ravishing Shin Min Ah and the naturally charming Kim Seon Ho – but also because it has such a lighthearted story.
Hometown Cha Cha Cha's story mainly focuses on the love journey of Yoon Hye Jin, a materialistic dentist who quit her job in the city to open a clinic in the countryside, and Hong Du-Sik, an enthusiastic man who has a multitude of employment and an overflowing charm. While the drama is primarily a love story, it still tackles many issues that ordinary people deal with, from failed dreams and rejection to divorce and loss.
Like Reply 1988, Hometown Cha Cha Cha will give you a glimpse of the regular neighbourhood in Korea, only this time; it is in a seaside village. This drama is basically about love and community. It will show you how the residents of a tightly knit community bond together and what life lessons you can learn from them. Overall, Hometown Cha Cha Cha is a great K-drama for those who wish to see the simplicity of living in a small Korean town as opposed to the overly complicated lifestyles in the city.
3. The Red Sleeve (옷소매 붉은 끝동)

Image credit: www.viki.com
If you are a history geek who wants to learn more about the ancient times in Korea, The Red Sleeve is the right K-drama for you. This historical drama is based on the novel The Red Sleeve Cuff by Kang Mi-Kang, The Red Sleeve has garnered acclaim and it has consistently been recognised as a remarkable show because of the popularity that it has gained in a relatively short period.
Set in the 18th century, Yi San is portrayed as an indifferent yet perfection-loving young prince. Haunted by the murder of his father, he is well-positioned to take over the throne once his grandfather; the man responsible for the death of his father does leave the mortal coil. Yi San has vowed to become a benevolent ruler who will reform the law when he eventually takes the throne.
Whilst in court, he meets a young woman named Sung Deok-Im with whom he falls in love with and works to convince her to become his official partner. Sung Deok-Im is an intelligent young woman who truly understands that whilst becoming a royal consort to the future king is a prestigious role, it would restrict her freedom and joy. But Yi San's love for Sung Deok-Im is true, and she starts to understand that being with him could ultimately benefit his troubled psyche.
A touching and heart-wrenching drama, The Red Sleeve will undoubtedly be one that hooks you for the entire series.
4. D.P. (디피)

Image credit: www.allkpop.com
South Korea is known for placing great importance on its military. K-pop fans know this because their Oppas all have to go through mandatory military service. Under the country's law, all Korean men between 18 and 28 are required to serve at least 18 months in the military. This is because, technically, South Korea is still in conflict with the North, so it seeks to strengthen its military in case an attack occurs.
If you want to understand more about South Korea's military, you should try watching D.P. Praised by many as a compelling and thought-provoking drama, D.P. reveals the different personal and social issues, such as toxic masculinity, bullying, and hazing, that many Korean men face during their mandatory military service experience. Its story focuses on a team of Korean military policemen who have a mission to catch deserters.
Top-billed by some of the finest actors in South Korea today like Jung Hae-in and Koo Kyo-hwan, D.P. became a hit not just within the country but also abroad, as it ultimately highlights the undesirable nature of the military. It gives curious viewers like you an idea of what it is like to be under the South Korean mandatory military service.
5. Misaeng: Incomplete Life (미생)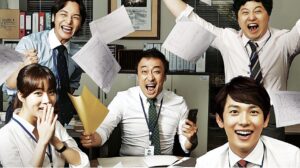 Image credit: www.viki.com
If you plan to work in Korea after taking your Korean lessons, Misaeng: Incomplete Life is the drama you should watch now. This award-winning masterpiece precisely depicts the Korean work (K-work) culture. When the series first came out in 2014, it created such a massive buzz in South Korea for its portrayal of average salarymen. The story of Misaeng: Incomplete Life revolves around the struggles of Jang Geu Rae. This mere high school graduate has neither work experience nor impressive background. Despite lacking qualifications, Jang Geu Rae managed to land himself a contract position in a reputable trading company, and the entire story unfolds from there.
This K-drama is an equally heartwarming and heart-wrenching story that follows the everyday life of salarymen in South Korea. Far from being just glitz and glamour, the K-work culture is characterised by unhealthy competition, overworking, unfair treatment, and even gender discrimination. All these things were subtly but effectively depicted in Misaeng: Incomplete Life. Essentially, this drama will show you both the good and bad sides of working in a competitive society like Korea. 
Conclusion
K-dramas are one of South Korea's prized gems. Since the beginning of the Hallyu wave, K-dramas have effectively introduced the unique Korean culture. From knowing about the Baduk game to learning the best ways to cook ramyeon, you can undoubtedly gain many learnings just by watching K-dramas.
There are many reasons why you should start watching K-dramas now. Aside from being entertaining and unique, they can also help you understand Korean culture and improve your Korean language skills. But if you want to become a pro in speaking Korean, you should sign up for our classes here at ONLYOU Korean Language School. We have patient and highly qualified instructors to teach our affordable and reliable Korean courses to help you enhance your Korean with relative ease.