5 Things You Should Know About the Dating Culture in Korea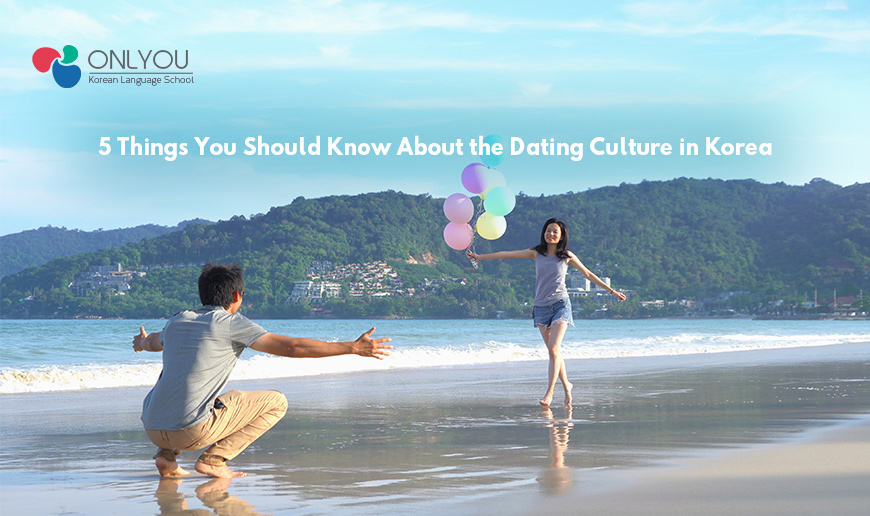 K-dramas reign supreme when it comes to the romance genre. From the classics, like Winter Sonata, to the modern fares, such as Hometown Cha-Cha-Cha, these romance dramas have managed to capture the hearts and attention spans of many a Hallyu fan.
However, despite the many legions of fans in Singapore binge-watching these dramas religiously, how many of us truly know the Korean's dating culture – we would wager not many. So if you have ever been curious about what it is like to date in South Korea, let us share the five things you should know about dating culture in the Land of the Morning Calm.
1. It is common for friends to take on the role of Cupid.
As one can see from the various multidimensional plots of many a K-drama, there are multiple ways for two lovebirds to meet. Whether it is destiny or happenstance, love finds a way. However, in real-life Korea, blind dates – Sogaeting (소개팅) – arranged by a mutual friend is one of the most popular ways to find a date.
In fact, matchmaking is one of many deep-seated traditions in Korea, which is influenced by Confucian culture. Back then, it was unacceptable for males and females to mingle freely. Hence, marriages had to be arranged by matchmakers and approved by the couple's parents.
In the present day, it seems that friends have taken on the mantle of matchmaker. In Korea, it is challenging for people to meet anyone outside of their personal, school, or work circle unless they are introduced by a mutual friend. This is because Koreans generally mingle within their own social circle, and approaching a stranger is not as common as it is in the West.
2. Public displays of affection aren't common
It is common to see public displays of affection among young couples in Singapore. However, this does not hold true for couples in Korea, as they tend to have a reserved attitude towards public displays of affection.
Minor displays of affection, such as holding hands or a quick peck on the cheeks, are considered acceptable but do not expect to see those open mouth kisses that are common in many a K-drama. Such intense displays of affection are considered inappropriate and awkward for the couple and the people around them.
While the younger generation is undergoing a mentality change on this subject, most Koreans are still keen to preserve this conservative mindset. They feel that anything more than a quick hug or kiss should be done in a more private setting, and couples who defy this social norm may find themselves withering under the disapproving glares of some Ajummas (아줌마).
3. Matching outfits are encouraged
While public displays of affection may be frowned upon, Korean couples love to find creative ways to showcase their relationship. The "Couple Look" (커플룩) is huge in Korea, so don't be surprised to see your Korean couple friends wearing corresponding fashion items, like t-shirts, hoodies, and bucket hats.
There is a huge market for couple-themed products in Korea, with such products coming in varying degrees of subtlety. And couples do not have to wear identical outfits per se, so long as the colours, styles, or designs of their get-up match. Many couples regard matching outfits as a visual announcement of their relationship and a way to feel closer to each other.
4. White Day is just as important as Valentine's Day
There is no bigger celebration of romance than Valentine's Day in Singapore. While this is also true for Korea, Korean couples also celebrate another occasion – White Day – which is held a month after Valentine's Day.
Interestingly, women give out gifts or confess their love to their crush and significant other on Valentine's Day, which is a departure from how we celebrate the occasion. During White Day, the role is reversed, and the men return the gesture by giving gifts to their significant others or love interests.
5. Anniversaries are a big deal for Koreans
Some couples celebrate anniversaries yearly, while others take it up a notch with monthiversaries. However, lovey-dovey couples in Korea tend to celebrate anniversaries in denominations of 100 days.
Couples committed beyond the "100 days" period believe their relationships have entered a more serious stage. Many utilise date counting apps to track the duration of their relationships, and during the 100th day celebration, some even get matching couple rings to symbolise their committed relationship and add to their "Couple Look".
Conclusion
Every culture has its unique dating customs, and Korea is no different. The nation has a particular approach to love and relationship that can be fascinating to explore, even as a couple living outside Korea. So if you and your partner are planning on a romantic escapade to the Land of the Morning Calm, you should definitely not miss out on exploring this fascinating culture.
However, before you begin planning your dream trip to Korea, you might want to consider taking Korean lessons. While you can certainly get by with English or Chinese, learning the native tongue can go a long way in making your trip a more memorable experience since you can better navigate the surrounding areas and converse with the locals.
At ONLYOU Korean Language School, our qualified native Korean teacher make learning an engaging and productive experience for our students so that they can develop their Korean language skills in an enjoyable and nurturing environment.