Helpful Phrases To Learn Before Your Trip To South Korea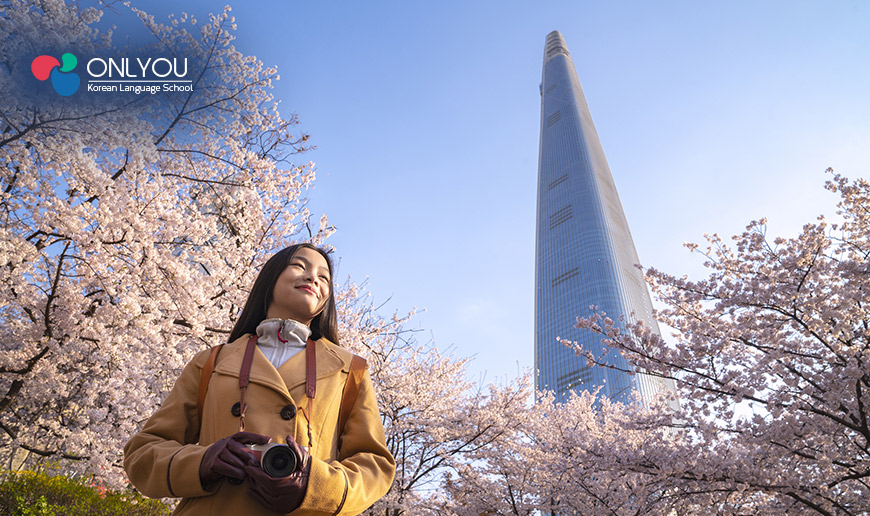 With the popularity of Hallyu and the proliferation of Korean culture in Singapore, South Korea has become an increasingly popular travel destination for many Singaporeans.  Unfortunately, the COVID-19 pandemic has wreaked havoc on our travel plans. However, Singaporeans were recently greeted with the good news that a Vaccinated Travel Lane (VTL) agreement between Singapore and South Korea will allow those who are fully vaccinated to travel to and from the two countries from 15 November 2021, without the need for quarantine.
Now that we can travel to Korea again, you would undoubtedly be excited to start planning your dream overseas trip. In the meantime, while you count down to 15 November, why don't you take this additional time to sign up for Korean language lessons and learn Korean. This is especially useful if you are planning a solo trip to Korea. After all, if you are unfamiliar with the native language, you will likely experience issues navigating the area, which will prevent you from truly enjoying your trip.
Learning a few basic Korean phrases will help you communicate with the locals and successfully express yourself in many possible scenarios. This will go a long way in reducing the frustration that comes with a language barrier.
What you need to know before learning Korean
As you embark on your Korean learning journey, here is one pointer you need to keep in mind. The rhythmic structure of Korean differs from that of English. English is a stress-timed language, so most English speakers inflect their words and vary the pace and pitch of the various syllables.
On the other hand, Korean is more monotonous and has a "flatter" tone. As a syllable-timed language, there would not be as much variation in tone and pitch, and the same amount of stress is applied to all the syllables in a sentence.
For example, the two syllables in the English greeting "Hello" vary in pitch and stress. However, when native Koreans greet each other with the pleasantry "an-nyeong-ha-se-yo", they would not stress any specific syllable in the word.
Proper pronunciation goes a long way in helping native Korean speakers understand you. As you keep this tip in mind, let us share a few useful phrases you should aim to familiarise yourself with before your trip to South Korea. They are especially helpful if you encounter these five different scenarios!
Useful phrases to familiarise yourself with
Scenario #1: When you are bombarded with a slew of rapid-fire Korean words
Being bombarded with rapid-fire Korean when you are unfamiliar with the language is intimidating and stressful, so if you cannot comprehend what a native Korean is saying, be sure to let them know. Some helpful phrases include:
한국말 몰라요 (hahn-goong-mal mol-la-yo) — I don't understand Korean.
한국말 잘 못해요 (hahn-goong-mal jal-moh-tae-yo) — I don't speak Korean well
These phrases will let the other speaker know that you cannot understand them. Most Koreans would then switch to English, or at least attempt to find another way to communicate. Feel free to use these two phrases at any point in the conversation when you can no longer grasp what the other party is saying. Better yet, start your question or conversation with the second phrase to avoid confusion.
Scenario #2: Asking for directions.
If you cannot decipher Hangeul, signs and directions would not be of much help. In the worst-case scenario, when Google Maps cannot help you locate your destination, you may have to rely on asking the locals for directions.
Here are some of the common phrases you can use:
____ 가 주세요 (____ ga-ju-sae-yo) — Please go to ____.
If you are unfamiliar with the area and have decided to take a taxi, you can use the above phrase to inform the driver of your destination. For example, if you wish to visit Gyeongbokgung Palace, you can tell the taxi driver, "Gyeongbokgung ga-ju-sae-yo".
_____ 어디인지 아세요? (_____ eo-di-yin-ji ah-sae-yo?) — Do you know where _____ is?
You can use this second phrase in almost any situation. For example, if you need to find the washroom in a mall, you can ask a Korean, "hwa-jang-shil eo-di-yin-ji ah-sae-yo?" and they will definitely understand you!
Scenario #3: Making a purchase
It is vital to keep some cash on hand when you are dining out at a restaurant or going on a shopping spree in Korea, as not every establishment accepts card payments. If you are unsure, you can ask the cashier by using the following phrase:
카드 돼요? (​ka-deu dwae-yo?) — Do you accept cards?
If they only accept cash, you can follow up your initial question with:
얼마예요? (eol-mah-eh-yo?) — How much is it?
Scenario #4: Dining out and purchasing food.
When dining with your friends in Korea, it is common to head to the counter directly to ask for the bill rather than asking for the check from a waiter. If everyone has agreed to go Dutch, and you want the cashier to split the bill, you can let them know with the following phrase:
따로따로 계산할게요 (ddaro-ddaro gae-san-hal-ge-yo) — Please split the bill.
Additionally, it is vital to let the waiter know of any dietary restrictions you may have when you are dining out. Korean food can be spicy at times, especially if it contains gochujang, a red pepper paste commonly found in Korean stews. Also, err on the side of caution and let your waiter know if you have any allergies, as Korean dishes frequently include soy and wheat.
You can consider letting the waiter know of your preference with the following phrases:
알러지 있어요 (Al-leo-ji yi-sseo-yo) — I have an allergy.
이거 매워요? (yi-geo mae-wo-yo?) — Is this spicy?
___ 빼 주세요 (Bbae-ju-sae-yo) — without ____, please.
For example, if you are at a café ordering a cup of Ice Mocha but do not want them to add the whipped cream, you can inform the barista by placing your order with the following phrase, "hwee-ping-keu-rim bbae-ju-sae-yo".
If you are packing your food to-go, let the waiter know in advance by saying:
싸 주세요 (ssa ju-sae-yo) — Please wrap / It's to-go
Scenario #5: Inconveniences and emergencies.
If you have a general question or need help finding directions, an excellent way to get someone's attention is by saying:
실례합니다 (shil-leh-ham-ni-da) — a polite way of saying "excuse me."
However, if you are moving past someone or need them to pause for a moment, use this phrase instead:
잠시만요 (jam-shi-man-yo) — wait a moment
Should you need to get a person's attention or beckon someone to come over, you can consider saying:
여기요 (yeo-gi-yo) — over here
If you are experiencing an emergency and need help with anything, calmly approach a stranger and ask them for help with this phrase:
도와주세요 (doh-wa-ju-sae-yo) — please help me
You can use the last phrase in a variety of situations and not just emergencies. For example, you may need someone to help you reach for an item on a shelf or move heavy luggage, and this term will help you get your point across.
Conclusion
It is advisable to brush up on your Korean if you are planning a trip to South Korea in the foreseeable future. Speaking the native tongue goes a long way in making your trip more enjoyable as you can better navigate the surrounding areas and gain a better understanding of this fascinating culture.