4 Korean Beauty Trends To Keep An Eye Out For In 2021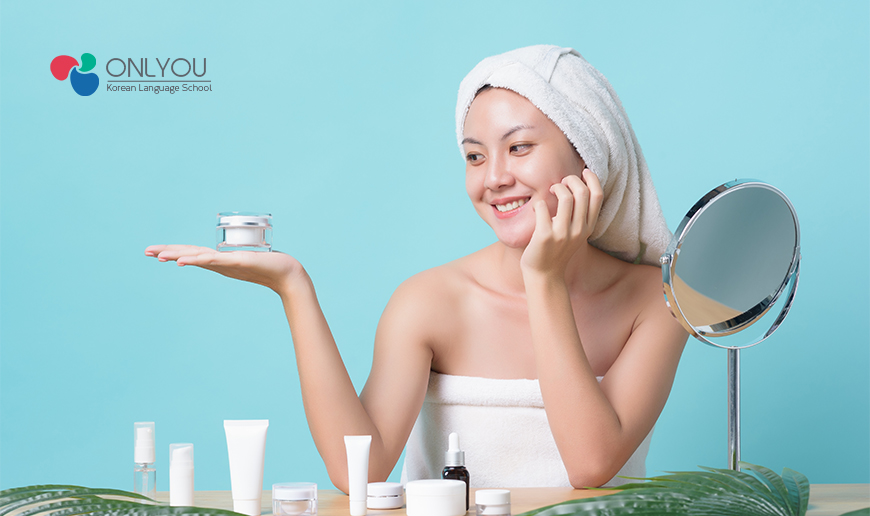 If you fancy yourself a beauty enthusiast, you must be familiar with Korean beauty and its coveted practices. Thanks to the rise of the global phenomenon Hallyu (K-wave) back in the early 2000s, K-beauty has quickly gained traction and rose to fame. Everyone wants the insider scoop to achieve the perfect skin that all Korean celebrities flaunt in their commercials and music videos.
In a modern culture obsessed with youth and beauty, it is no wonder that the skincare products advertised by Hallyu stars eventually made their way into the global market and ignited a beauty revolution! K-beauty has since cemented itself as a major pillar in the beauty scene worldwide, setting a new perceived ideal of what the average individual should look like.
From the dewy 'glass skin' trend to the acclaimed 10-step skincare regimen, there is never a shortage of unique beauty trends emanating from Korea's beauty industry that you will undoubtedly want to have a go at. However, in an ever-changing beauty landscape, products and rituals often cycle in and out of popularity. Therefore, let us dive into the K-beauty trends that are expected to be all the rage this year.
1. Hybrid skincare  
With such a diverse range of skincare products available in the K-beauty industry, many companies are now pushing out innovative hybrid models that are a perfect blend of skincare and makeup. These all-in-one products are multi-functional – they protect and hydrate your skin while offering you the instant enhancing effects of makeup.
These products also come with the added benefit of targeting specific areas of concern on your skin. Hence, you should consider choosing a hybrid option that tackles your skincare issues. For instance, if you have enlarged pores or wrinkles on the face, hybrid BB-and-CC creams are great for boosting your skin's health and hydration levels while blurring out any blemishes.
By taking the multiple steps of daily skincare routines and consolidating them into hassle-free products that are effortless to apply, these hybrids are time-saving alternatives that easily streamline the lives of beauty consumers.
2. Clean beauty
Clean beauty is more than just a movement – it is now a lifestyle fervently practised by beauty lovers worldwide. For the uninitiated, clean beauty is all about utilising skincare products that are void of harmful, toxic ingredients in a bid to achieve healthier, radiant skin.
As a nod to consumers' growing demand for the transparency, wellness, and safety of cosmeceuticals, K-beauty companies have been putting in more thought and effort into developing products with pure, plant-based ingredients. Furthermore, they take precautionary steps to ensure that their skincare products are free of artificial ingredients, chemical additives, and fragrances. By featuring only organic, sustainable elements, these environmentally-friendly beauty products are much gentler on your skin!
3. Carrot seed oil 
Despite being used across a plethora of K-beauty products for over a decade, carrot seed oil remains an unsung hero up to this day. The essential oil is extracted via steam distillation from the seed of a wild carrot plant – otherwise known as the Daucus carota plant. It consists of antioxidants and vitamins A, C, and E to effectively hydrate your skin, repair skin trauma, and prevent acne.
This oil is a cult-favourite among K-beauty influencers as it comes with a host of skincare benefits due to its anti-bacterial, anti-inflammatory, and anti-ageing properties. It also helps to give your skin a radiant glow, making this product an ideal purchase for those looking to brighten up their skin and keep the effects of ageing at bay!
4. Centella Asiatica 
Centella Asiatica, also known as 'cica', is a herb that beauty experts have touted for its various healing and soothing properties – which is great for those battling sensitive skin, like eczema. Grown in Asia, this highly-raved ingredient has been used for centuries to treat illnesses and heal wounds. However, in recent years, cica has gained recognition among K-beauty brands as a great skincare ingredient due to its extensive benefits.
Because of its high concentration of fatty acids, amino acids, and beta-carotene, cica is widely used in K-beauty products targeting inflamed and dehydrated skin. Furthermore, cica can help to restore and revitalise your skin barrier by keeping it moisturised!
Conclusion 
K-beauty is a frontrunner in setting global beauty trends, and this is most evident in the skincare industry. You can always look to K-beauty brands to innovate revolutionary products that allow individuals of all skin types to attain the ideal facial beauty they desire. With K-beauty trends, you will never run out of different practical ways to achieve radiant skin and more!
If you wish to stay in the loop of the latest K-beauty trends, how about enrolling yourself in a Korean language course to get wind of what is current and new? Equipping yourself with the necessary Korean language skills will help you keep up with K-beauty news without relying on translated sources.